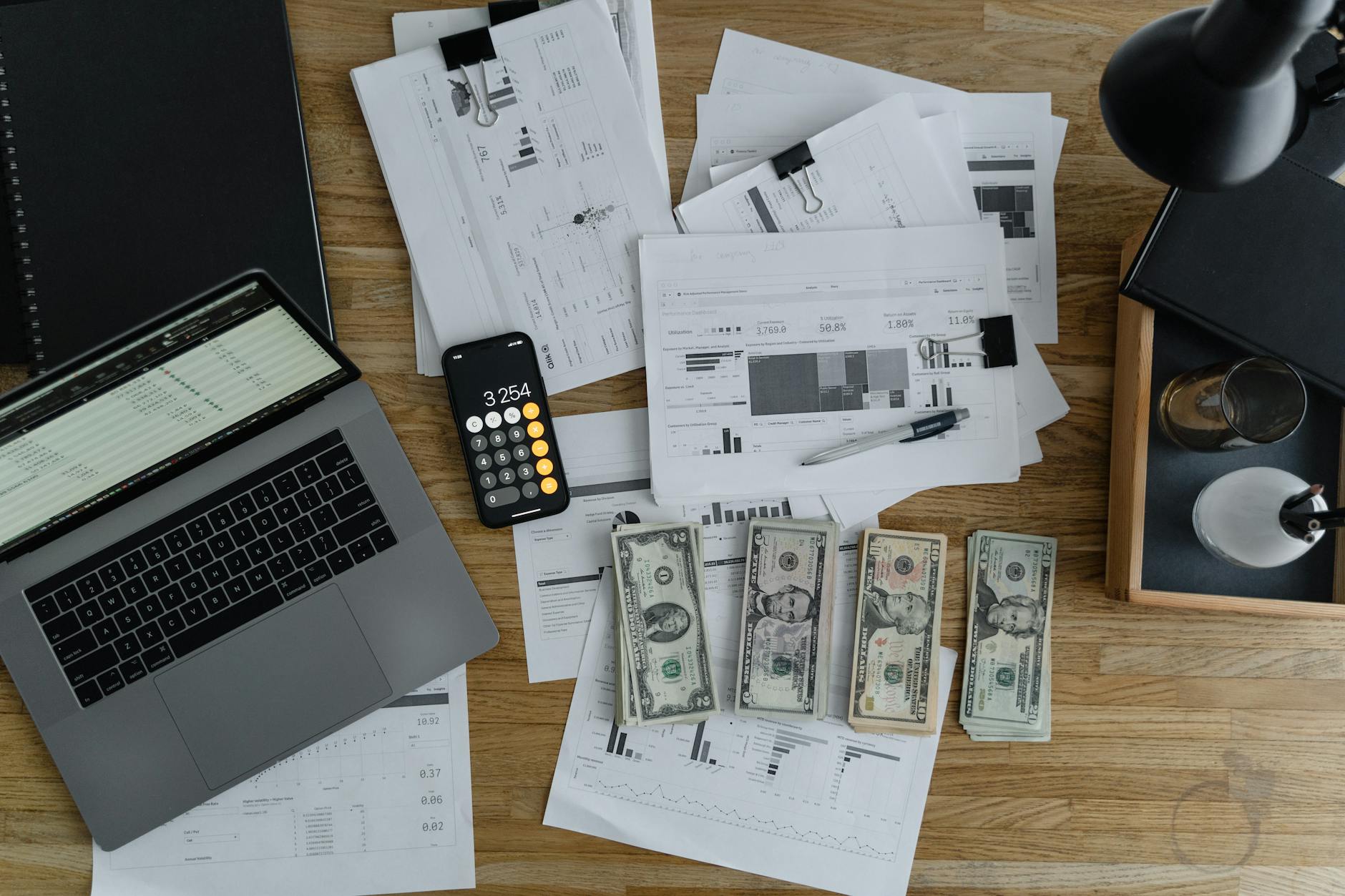 (Source)
Along with every other industry, the accounting industry is changing due to the rapid advancements in technology. In some aspects, the recent pandemic has played a pivotal role in accelerating the shift and technology adoption. For instance, the accounting industry is more open to cloud-based software due to remote working requirements. That being said, let us review some of the trends in the accounting industry to understand the changing landscapes of this career. 
Some of the rising trends are:
Rise in Automation
The accounting industry is automating repetitive tasks to streamline work processes and make business more efficient. Some of the automated processes now include bank reconciliations, approvals, journal entries, revenue recognitions, inter-company consolidation, depreciation, lease accounting, and salary disbursements.
A rising issue in the industry is that while there are many functions to automate, workers tend to lack understanding of this technology or the resources to implement these changes.
However, the businesses that take this tough leap are enjoying the benefits of automation. As of now, almost 70% of the companies in the industry have automated a majority of one-fourth of functions. As a result, these changes have also shown substantial returns in investment.
To get a clear sense of how much the accounting industry is changing, just consider the recent changes in CPA exams. The changes in CPA exams put emphasis upon automation, data analytics, businesses processes, etc.
If you are interested in getting a CPA certification, now is the time to do it. But, mind you, it would not be an easy task to pass the CPA exam. You must undertake technology-oriented CPA review courses to gain a clear understanding of the exam.
Role of Artificial Intelligence (AI)
Almost every industry now thinks that artificial intelligence has a significant impact on their operations.
The fields of accounting and finance are not an exception to this aspect. As a result, businesses are using robotic process automation and artificial intelligence to automate simple and repetitive tasks. It gives accountants time to focus on tasks with a higher value and higher impact.
For example, accounting firms use artificial intelligence to analyze contracts and leases to capture data. This information allows quick assessment of termination and renewal options, among other things, and allows the accountant to make quick decisions instead of looking for data.
Accounting Software
Many businesses and companies are now using different high-end accounting software to make their process seamless. The accounting software is beneficial in providing actionable insights for the company, which experts can use for different processes.
Not only accounting firms but other sectors are also using software to make their operations more streamlined such as the healthcare industry. It is indeed a need to the time and a wise step to use dedicated software.
Cloud-based accounting 
Another popular accounting trend that businesses are hurrying to adapt is cloud-based accounting. The cloud-based accounting system allows you to maintain the company books and other data online.
All of the data uploaded on the cloud-based system is completely safe, as it gets encrypted as soon as you upload it. Once it is up there, only the people who have the necessary credentials can access the data.
At present, accounting firms are using cloud-based accounting systems to import data related to revenue or sales. Multiple people can access the data uploaded on a cloud-based system and collaborate online to work in real-time. 
Data analytics and forecasting tools
While usage of data analytics is not a recent trend, the uprise in its usage is. Data analytics has become more powerful now than ever. Currently, accounting firms are using forecasting tools, budgeting tools, risk management analytics, and auditing tools.
It is safe to say that data analytics and its visualization options have made several functions more analytical. This aspect has helped increase business productivity, efficiency, managing tasks, and predicting risks more efficiently.
Blockchain
Blockchain is a shared database system, and the distinguishing aspect of blockchain is the way in which it stores data. Blockchain stores information in the form of groups, which are known as blocks of the chain.
These blocks have a set capacity, and when the capacity is finished, the block links with the previous blocks of information, creating a chain.
Hence, blockchain is an emerging trend in accounting. It is used to maintain a chain of financial information relevant to the company in an account. Moreover, blockchain is also responsible for the transference of assets in a verifiable and secure manner.
Many critics believe that because blockchain is decentralized, it is unreliable as it is open to data manipulation and fraud. In truth, blockchain maintains data integrity with its security framework. For this reason, all leading accounting firms are exploring the benefits and implementations of using blockchain in everyday processes.
Conclusion
The future of the accounting industry is filled with numerous technological innovation that enables firms to streamline work processes.
In addition to that, automation and the use of AI enable accounting firms to optimize their processes without the need for human input.
These aspects have led to an overall upgrade in the industry, which is just an opening towards other technological innovations. Hence, if you are planning to move into the accounting industry, be ready to upgrade your skills and align your expertise with the emerging trends. Doing so will help you stay relevant in the field and help you find high-level jobs.
We hope this article proves to be a great help to you. Happy Writing.
Recommendations